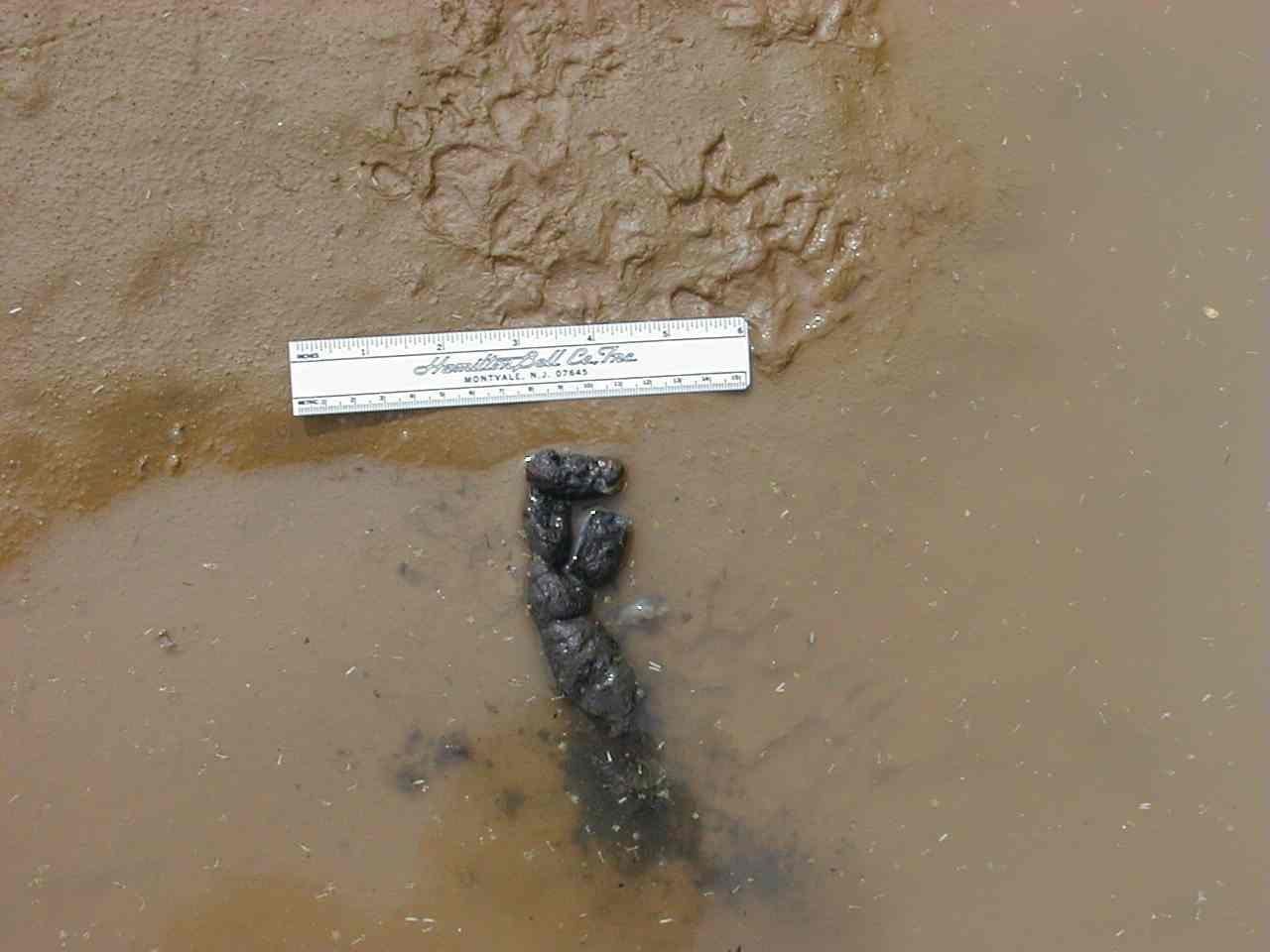 This is virginia o'possum (Didelphis virginiana) scat. The
identification was made easier by the presence of o'possum
tracks in the mud. This scat is very fresh, having been made
no earlier than 2 nights before.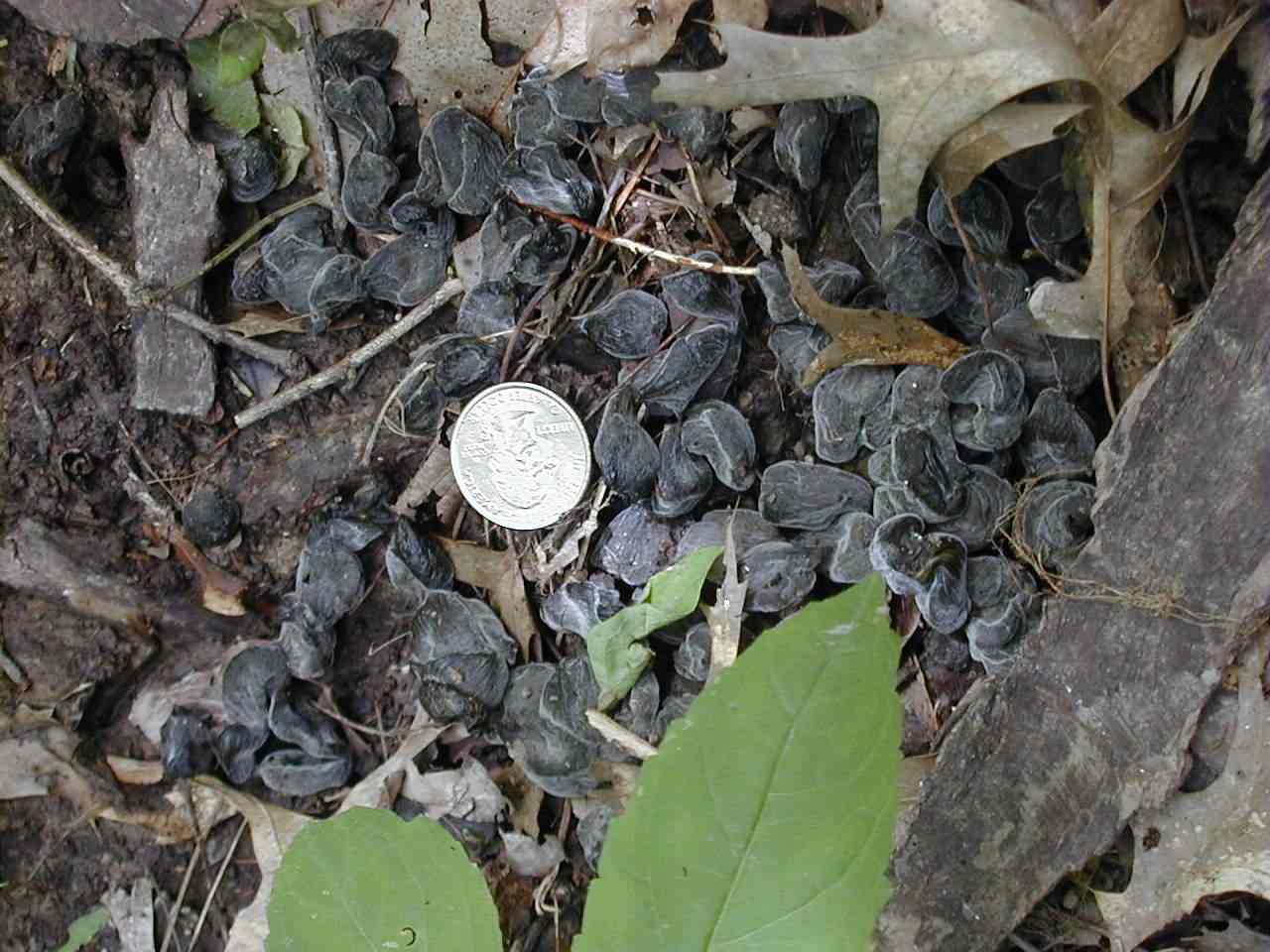 This whitetail deer (Odocoileus virginiana) scat is covered
with a white, velvety coat of mildew, indicating that it
is a few days old. Deer scat is oblong and dimpled, while
rabbit scat is more round, and has a smooth surface (see
swamp rabbit scat). In summer, deer and rabbit scats are
softer and darker, while in winter they are more fibrous.
A quarter is shown for scale.