Robotics 2000 Camp at Murray State University
June 5 - 9, 2000
Welcome to the Robotics 2000 Camp Home Page! The camp was held this year in Room 241 of the Industry and Technology building on the campus of Murray State University, Murray, KY.
We developed photograph scrapbooks of the daily sessions to give you a more detailed idea of the various activities and projects. Just click on the links below. The morning session was for grades 4-6, and the afternoon session was for grades 6-8.
Day 1 Morning Session Day 1 Afternoon Session
Day 2 Morning Session Day 2 Afternoon Session
Day 3 Morning Session Day3 Afternoon Session
Day 4 Morning Session Day 4 Afternoon Session
Day 5 Morning Session Day 5 Afternoon Session
MSU Robotics Lab Jeff's Favorite Robotic Sites

Robotics 2000 Camp Staff: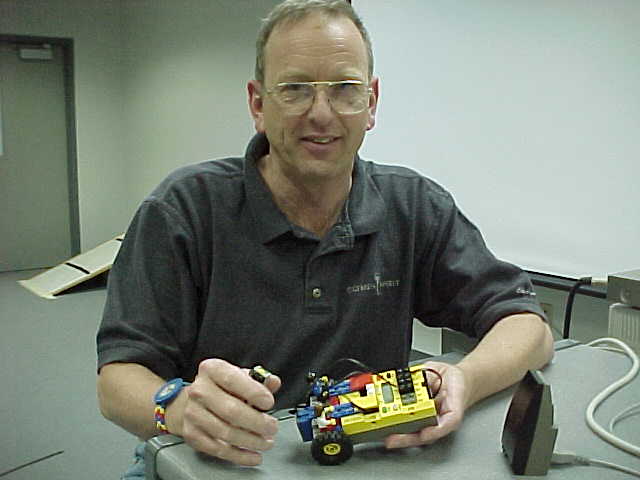 Tom Lough, Director and Instructor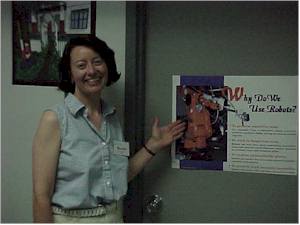 Brenda Eagleston, Assistant Instructor
Jeff Slaton, Assistant Instructor
---

Last updated June 10, 2000. © 2000, Murray State University. For questions or comments, send email to the Director.