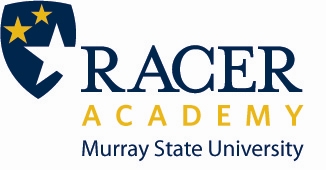 Racer Academy/Special High School Students:

First Time Users Must Complete All Steps Below!
For additional assistance, contact the Service Desk at 270-809-2346.
Log in to myGate

Click on the myGate tab in the upper right corner. You will taken to the myGate login screen.
Use the username and password in the admissions letter you received from MSU Admissions.
Once logged in, we recommend you consolidate your passwords in Step 2 below.
Are you logged in to myGate?? Proceed to Step 2. If you were unable to log in, contact the Service Desk at 270-809-2346.

Consolidate Your Passwords
Log in to myGate. (See Step 1)
From the Home tab, click on the blue "CHANGE PASSWORD" button found in the "AccountServices" channel.

Follow the instructions to set a new password. It must meet the criteria listed under "Password Rules".
Click "Change System Passwords".
This will set your password for all systems: Canvas, RacerMail, myGate and the network.

Log in to campus systems
Trying to access your RacerMail (email) from a Kentucky School System?
If your Kentucky school blocks Google applications but you still want to check your RacerMail account at school with your Live@Edu account, click here for more options.
IMPORTANT NOTES about Canvas access:
Students will automatically have a Canvas account created for them when they are admitted. Not all classes use the Canvas system. Check with your instructor about the use of Canvas in your course.
Students should be able to log in and access their Canvas courses the first week of the semester, once your instructor publishes the course.
An instructor must publish a course before a student will see it listed under Courses. If your course has not been published, you can see it listed by clicking on "Courses" in the left-side menu, then clicking on "All Courses", and then scrolling down to "Future Enrollments".
For additional assistance, contact the Service Desk at 270-809-2346.