Campus Announcements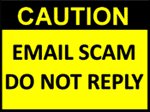 Phishing Email Circulating
A new phishing email with the subject line "MSU Payroll Services" is circulating. The message provides a link for pay advice. This is NOT a legitimate email from Murray State. DELETE THE EMAIL AND DO NOT REPLY. If you have already provided any credentials, login to myGate from RacerNet and change your passwords immediately. Contact the Service Desk at 270-809-2346 if you need assistance.
12 Days of Christmas Sale - MSU Bookstore
The 12 Days of Christmas Sale is going on at the University Store! The sale starts November 28 and ends December 10 with daily specials.
Fall 2016 Final Exam Schedule
The Fall 2016 Final Exam schedule is posted on the Registrar's website.